Which fence is best for me?
Retrofit

The Retrofit System is ideal for replacing wooden panels between existing concrete posts. Or can be bolted to concrete.

The SmartFence is as simple as it is innovative. Steel panels with a 25 year guarantee, that slide between fence posts. Set one on top of another and complete with a finishing rail. You're done! It keeps its looks, shape and colour for decades.

More info

Bespoke

The Lough Ramor is our vertical style fence. It has a very modern and refreshing look. Available in 2.4m sections with bespoke heights.

More info

Bespoke

The Slaney is our horizontal style fence. Available in bespoke panel widths and heights to suit your garden.

Perfect for any modern, contemporary style of garden.

More info
Why Choose Elite Fence?
Elite Fence has a superior durable abrasion resistant front and back colour coating. Its Galvanised steel substrate is extremely corrosion resistant.
Our PVC exterior finish is a plastisol coating that is achieved by a thermal process whereby the Zinc coated steel substrate is coated with a generous layer of plastic material (PVC). The PVC exterior finish has UV Protection to provide the highest retention in colour.
Maintenance Free

No more annual painting, pairing loose wind damaged panels or replacing broken panels. The fence keeps its crisp pristine sharp colour.

Strong And Secure

Because the fence is manufactured from steel it is extremely hard-wearing, strong and provides great security compared to a wooden fence.

Colour Selections

Available in a wide range of colours. As shown on the different ranges.

Easy Assembly

Designed in such a way that you can easily assemble the fence yourself. However if you prefer, you can leave the assembly of your purchase to any good builder or handyman.

Adaptable

Every garden is different so we have developed solutions for your fence. Whether it is direct to soil, a concrete base, on top of a wall or even cladding directly to a wall. Speak to one of our sales team for advice and options.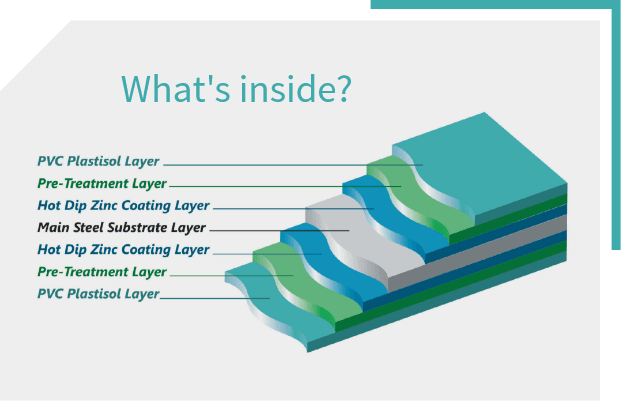 Elite Fence
EliteForm Manufacturing Ltd, are the manufacturers of EliteFence. We are a sheet metal fabrication company supplying the building industry since 1974. We offer high quality bespoke fences to fencing contractors and individuals alike.The SmartFence is available as a flat pack system from DIY stores nationwide (Smartfence stockist).
We offer Nationwide delivery along with easy DIY assembly. We can handle anything from the smallest garden to multiple housing estates.
Enquire Now